Three in four small business owners plan to exit their companies in the next decade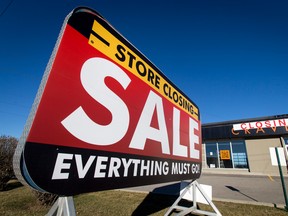 Article content
More than three-quarters of small- and medium-sized business owners plan to exit their companies in the next decade, adding urgency to the need for solid succession plans, according to a new report.
Article content
Seventy-six per cent of owners plan to exit their businesses within 10 years, the Canadian Federation of Independent Business (CFIB) said in its Succession Tsunami report released on Jan. 10. That leaves more than $2 trillion at stake if owners do decide to sell.
Article content
"For 75 per cent of those businesses that want to exit, they want to retire," Corinne Pohlmann, senior vice-president of National Affairs at CFIB, said. "So for many, the proceeds from the sale of their business becomes their retirement plan." That makes it all the more important for business owners to prepare succession plans, she said.
Article content
But what happens to that $2 trillion in assets is crucial, because about 50 per cent of Canada's gross domestic product is created by small- and medium-sized businesses, which together employ more than 80 per cent of workers, Pohlmann said.
Article content
"They're the stability in our economy. When things get a little bit more chaotic, (small and medium businesses) have traditionally been the folks that hold on to their employees as long as they possibly can, versus larger companies (that) are more quick to shed and hire, shed and hire," she said.
Stress and burnout were listed by 22 per cent of owners as the main reason why they want to move on from their businesses, while 21 per cent said they wanted to exit so they can step back from the daily responsibilities that come with being a business owner.
Financial impacts from the pandemic have also played a role, with 11 per cent saying the toll has made them ready to leave their business behind.
Businesses need to make sure they are creating proper succession plans, Pohlmann said, because it can be a cumbersome process in which owners must weigh tax implications, the impact on their staff, and other legal considerations.
Article content
Those without succession plans could also be putting their communities at risk because some small businesses provide vital services, especially in more sparsely populated areas.
"That's where it's important to make sure we can find people to take over those businesses because those people who are employed and the services they provide are often quite essential," Pohlmann said.
Canada gets first glimpse of gig economy in Statistics Canada data

Here's a surprise, Canadian businesses might actually be stronger than you think

'They're always looking for something better:' Workers ghosting employers more often in search for higher pay
Business owners are most concerned about ensuring their employees are protected in the event of a sale, the report said, followed by getting the highest price possible for their company.
Only nine per cent of business owners have a formal, written succession plan, CFIB found. On the flip side, 46 per cent of owners said they do not have any succession plan, while 45 per cent have an informal, unwritten plan.
"COVID had a significant impact on small business in particular," Pohlmann said. "We're already dealing with a pretty fragile small business community in Canada … so we want to make sure that these transitions are as smooth as possible so that we can continue to have that healthy, stable part of our economy."
• Email: [email protected] | Twitter: biancabharti