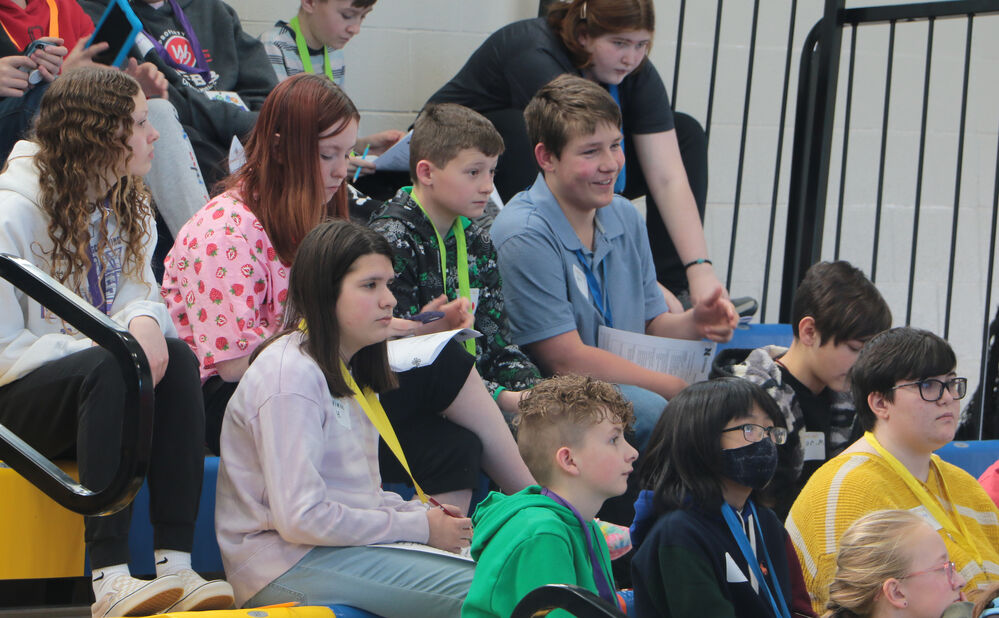 High ability learners (HALs) students from Bluffs Middle School and Gering Junior High School participated in Nebraska extension educators' Inventure Day program at the Gering High School on Monday, March 7.
The entrepreneurial adventure is designed to encourage middle school age students to think creatively about starting a business.
Sarah Avila, eighth grade HALs leader for Bluffs Middle School, said this is the first year the school has participated in the activity and the first time the two schools have joined their HALs program. Inventure Day is designed to foster creativity and give the students a better understanding of a business start-up plan. Students from the combined schools were intentionally mixed to encourage them to learn to work together with people they may have just met.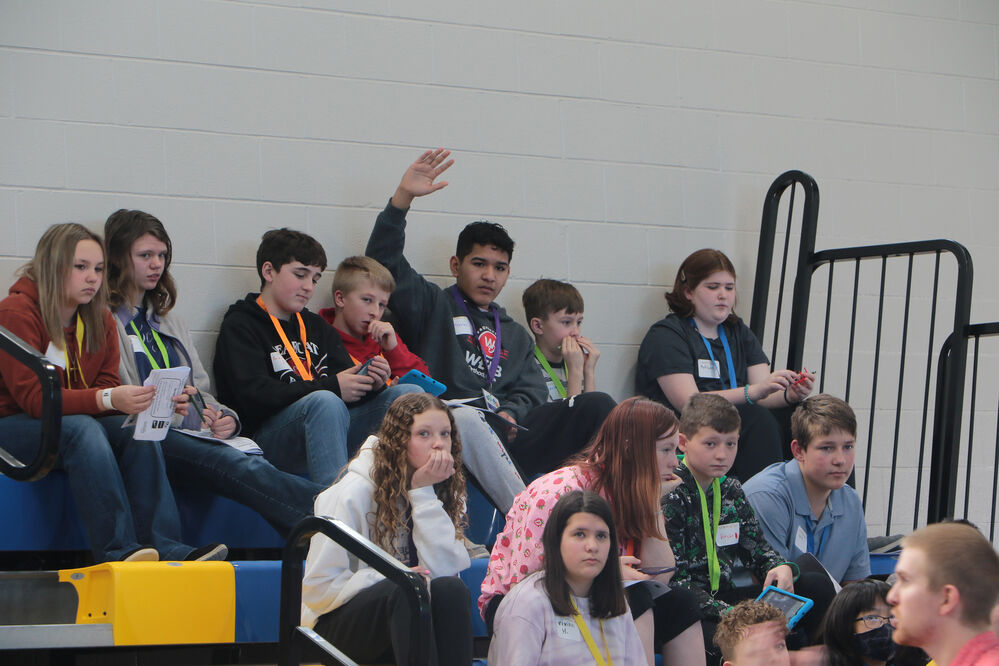 "The two schools working together, I think that is something that they don't get to do a lot," Avila said. "It's really nice for them to get a chance to meet new people who are like-minded and kind of get into that idea of entrepreneurship. It gets them thinking about how they can benefit their communities and I think they had a good time."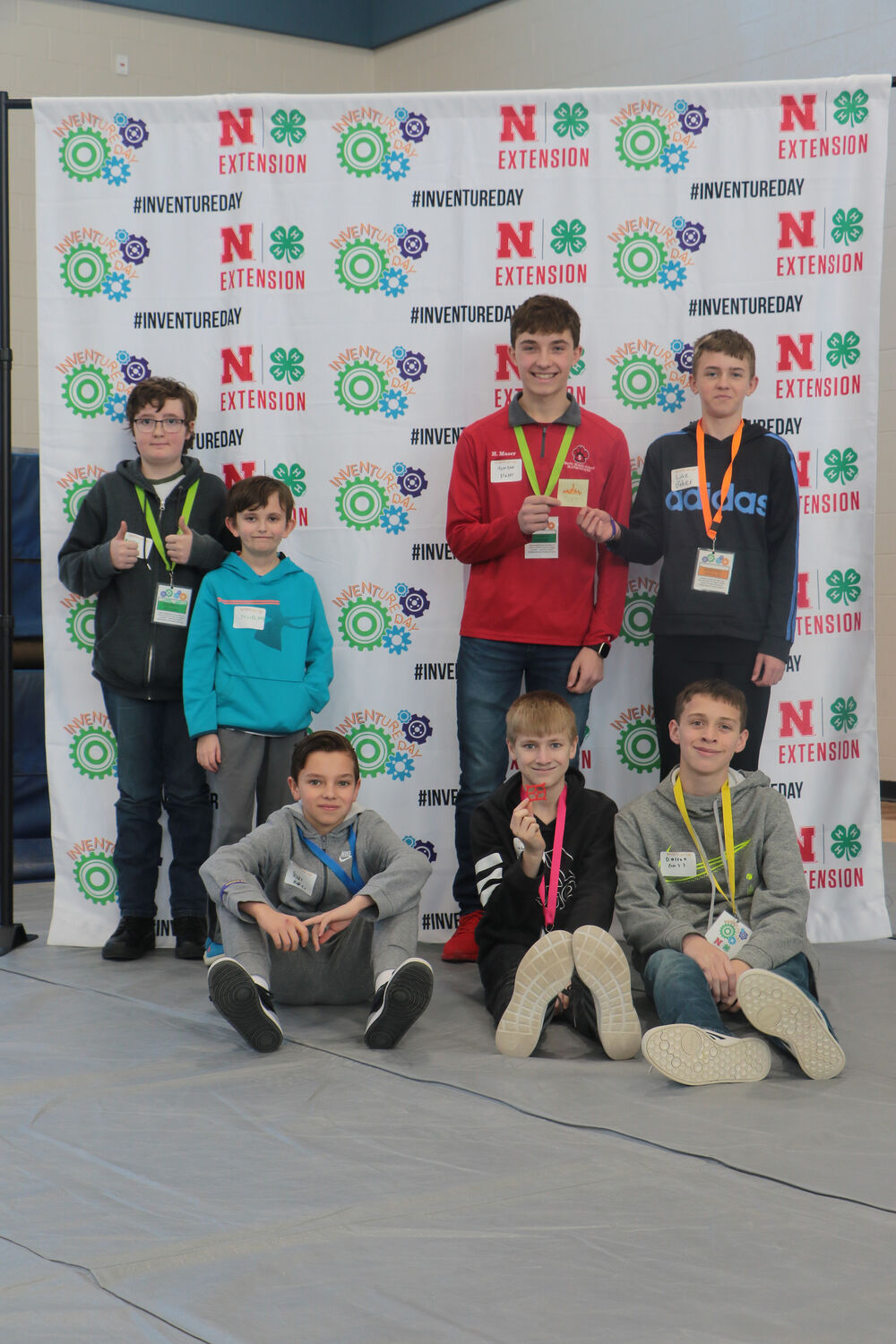 Students were assigned to teams and asked to develop a product inspired by an unusual widget. Extension educator from Sydney, Laura Narges, explained the students were first given a widget or random object to give them inspiration. They used that inspiration to develop a product for their business.
"The widget they are using today is actually an egg turner," Narjes said. "An egg turner is used in an incubator to help rotate eggs so you don't have to manually move them every day. They are actually 3-D printed so we can mass produce them quite easily."
Gering's high school gym was set up with tables so each team could begin collaborating on their creative process. Though many of the students were seeing an egg turner for the first time, ideas began popping up quickly.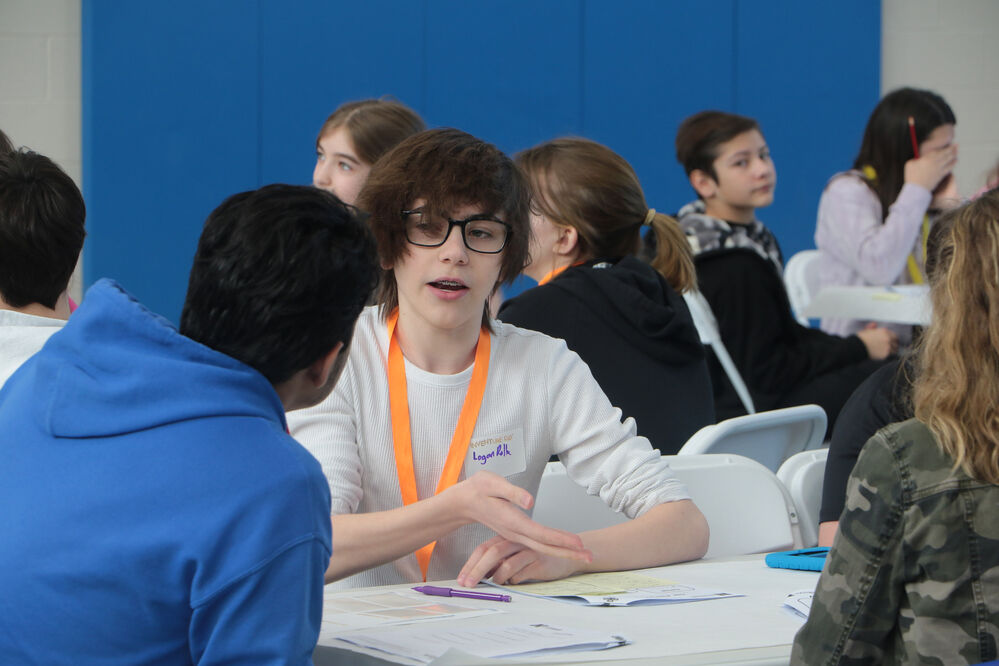 Narjes said once teams had gone through the product development process, they moved through different stations to discover their next steps for target markets, branding and financing.
"They learn about financing," she explained. "The things to think about with financing (are) how much is it going to cost to make your product, what materials are you going to use, what are you going to charge for you product, what kind of margin do you need to be successful to have a profit at the end of the day."
At the end of the day, teams entered a Quick Pitch Competition and presented their business plan. Judges were Julie Siebke, Laura Narjes, Byron Olsen and Nathan Rice.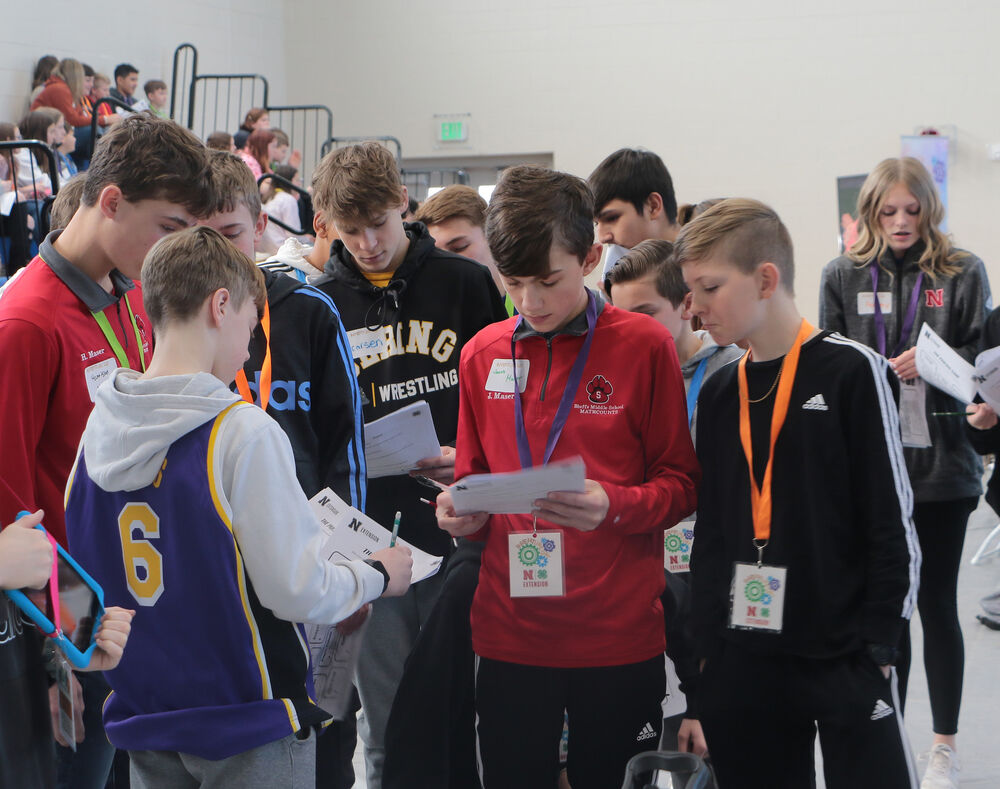 "It is a lot like 'Shark Tank,'" Narjes said. "We have some fun swag for them if they win from their judges. Students also pick their favorite, and we have some fun little giveaways for those students too."
Winning business ideas and team members were:
– Dooder Shooter: Hope Mitchell, Eain Peterson, Rachel Boyd, Natalie Larsen, Landon Heine, Breianna Bauer.
– AimBot: Nyah Bruner, Libby Baum, Cara Schothauer, Carter Lathrop.
– Better Buckle: Chase Cline, Copper Robbins, Abigail Hecheroth, Joel Ramierez, Alex Sabala, Allison Baer.
– APT Table: Aurora Harkins, Kolin Harmon, Chase Asselin, Jacey Cochran, Parker Marlow, Reece Knight, Alexis Gonzalez-Saldana.
Avila said the day was a great opportunity for the HALs students to experience inventing and entrepreneurial aspects. Scottsbluff middle schoolers in the HALs program are also lead by Leah Massey in the sixth grade and Jon Amundsen in the seventh grade. Each leader develops enrichment programs throughout the school year such as a 'Shark Tank' project, learning to work a Makey Makey circuit board, an escape room or a variety of STEM projects.
"My last project is a combination and a choice project for (eight grade HALs)," Avila said. "If they want to focus on STEM, they can, or focus on history. They can do whatever they want to do, but it's a requirement that they do a project."
After completing their final project, Avila intends to take the students to an archeological site in Sunrise, Wyoming.
Nicole Heldt is a reporter with the Star-Herald, covering agriculture.  She can be reached at 308-632-9044 or by email at [email protected].